Don't you just love tits and ass, curvaceous, smooth, pert or wobbly they came in all shapes and sizes. Asses, too good to sit on. RealityLovers.com zoom you in on some of the most fantastic boobs and bums you can find. We like to entertain you with some cheeky situations, all kinds of angles and storylines, pure titillation to get you all hot and bothered. So many of our subscribers were gagging for tits action that we put together a ball blasting bonanza of busty babes in a highly popular production, the Big Tits VR Compilation. Showcasing some jerk inducing pairs in a hypnotic fuck cluster of fine chested chicks. Do you know them? Chloe Lamour – Lucette Nice – Sabienne De Monia – Taylee Wood – Sofia Lee -Tammy Jane – Blanche Bradburry – Alexxa Vice – Angel Wicky. These nine babes "came" together for a bra busting blowout.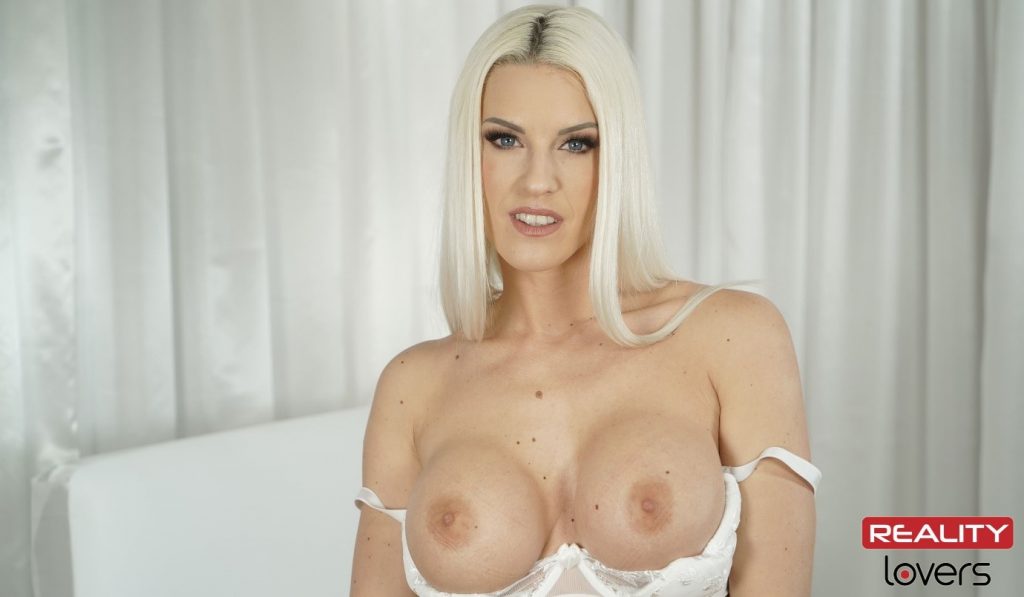 How about ass you ask, well, maybe you like the ass banging sensation video, VR Anal Sex part 6 with Keira Flow, she loves it up the ass and could hardly get enough of a good ride up the chocolate starfish. She rode cock like a pro, grinding on the helmet for all she was worth. Did she moan and groan, you can bet you ass on it? Her pert little cheeks gripping the guy's dick as she squealed with joy like a little piggie.
Nipples, don't you just love it when two hot chicks come together, we brought together a couple of absolute stunners, Leanne Lace and Lena Love in Lesbian Porn in VR part 4. They rubbed their erect nipples together and sent each other wild, it was inevitable that they would end up in a wet fanny mess as they were dripping pussy juice. These two with there sensational tits brought as a wank-fest of boobs in unison.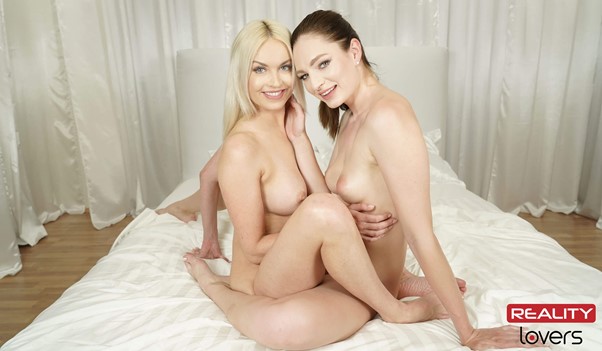 Now, if you like to see a lot of tits then you should check out Summer Gang Bang part 1. Following the pandemic lockdowns and complying with protocols we saw an absolute cluster of cleavage with Antonia Sainz-Cayla Lyons- Jessica Night – Barbara Bieber- Sofia the Bum, tits all over the place, and some sticky fun all over them, you're thinking cum, but not only, champagne poured over tits tickling them with those bubbles. Such a fantastic collection for tits and ass lovers. An ever-popular tit show is the much-loved tit-wank, you need a good size to grip and maybe some oil to slip.
Another deeply erotic VR show from RealityLovers.com for tit lovers is "Play Girl Stories", with Jackie, a young stunning blonde. Jackie has world class pert tits, erect hard nipples that made it very clear that she was really worked up. She had her perfect butt cheeks perched on the table and wanted to cool down, so she dribbled some ice-cool mineral water over her tits her nipples. Up they popped like bullets, the cold-water rivets cascading between her legs soaking her pussy and wetting her knickers, so much to see and we know it wasn't pee.
Perhaps the sight of a perfect little ass bent over is the hardon trigger, imagine the ideal perfect feminine form, with throbbing wet pussy lips desperate for penetration, and you've the choice of two holes, one pink, the other her chocolate starfish winking at you. Bent over, she's urging you to enter, what hole will you chose as you salivate over her sensational little ass? It's up to you, we make the fantasy a virtual reality. Wanna see a bunch of assholes? Reality Lovers take you there in VR.
–